All members of the campus community are welcome to attend these events. You can add all events to your personal calendar by clicking the "Subscribe" button below this calendar. To add an individual event to your calendar, click an event title and the "read more" link, and then click the "Add to Calendar" button.
Feb
24
Wed
CHE Environmental Colloquium: Grace Bulltail – Environmental Research in Tribal Communities
Feb 24 @ 12:00 pm – 1:00 pm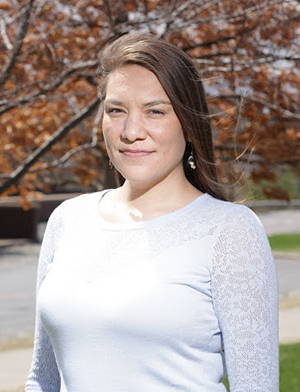 Grace will cover how her research work has evolved from studying the impacts of natural resource development to building capacity in tribal communities. Grace's continued research work includes assessing how impacted communities may strengthen their authority to govern and protect their waterways. Her research framework stresses that effective sovereignty is tied to overall resource management.
About Grace Bulltail
Grace Bulltail is originally from Montana. She is a member of the Crow Tribe and a descendant of the Mandan, Hidatsa, and Arikara Tribes of Fort Berthold, North Dakota. Grace is currently an assistant professor in the Nelson Institute for environmental studies at the University of Wisconsin-Madison.
Grace completed a doctoral program in the Department of Biological and Environmental Engineering at Cornell University. Grace's research interests include water resource management, water policy, tribal sovereignty, and watershed impacts from natural resource development.
Grace is currently a member of American Indian Science and Engineering Society board of directors and is a professional engineer licensed in California.
Apr
14
Wed
CHE Environmental Colloquium: Ruth Goldstein – Mercury Rising: Conflict Metals, Alchemy, and Planetary Health
Apr 14 @ 12:00 pm – 1:00 pm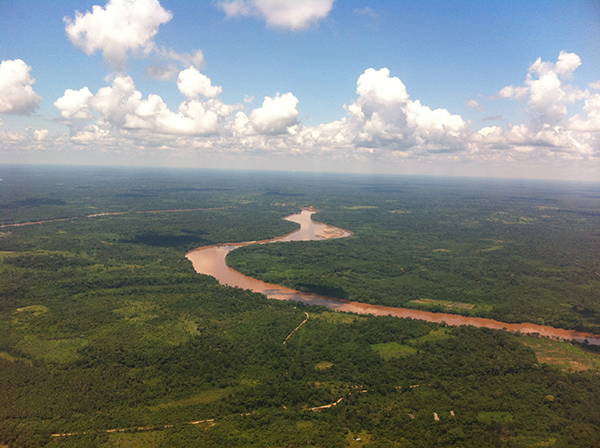 This presentation examines the contaminated colonial and alchemical legacies that inform the roles that gold miners and chemists play in current extractive rainforest economies that utilize mercury. Efforts to track and mitigate, if not eliminate, the use of mercury in ASGM cite the damaging effects for maternal/fetal health. This paper concludes with questions of environmental and economic justice, with the aim of revising toxic endings to mercury rising in human bodies and earth's thermometer.
About Ruth Goldstein
Dr. Ruth Goldstein is broadly interested in the gendered aspects of human and nonhuman health, a quickly heating planet and environmental racism. Her current book project — Life in Traffic: Women, Plants, and Gold Along the Interoceanic Highway — examines the socio-environmental consequences of transnational infrastructure projects and climate change along Latin America's recently constructed thoroughfare, La Interoceánica, with a particular focus on intersections of race and indigeneity, cis and trans women's health and "earth" rights in Brazil, Peru, and Bolivia. Her subsequent research on mercury as a global pollutant, analyzes the racialized weight of toxic body burdens and impacts on maternal/fetal health.
Apr
21
Wed
CHE Environmental Colloquium: Radhika Govindrajan – Labors of Love: The Ethics and Politics of Attachment in Central Himalayan Cow-Protection Politics
Apr 21 @ 12:00 pm – 1:00 pm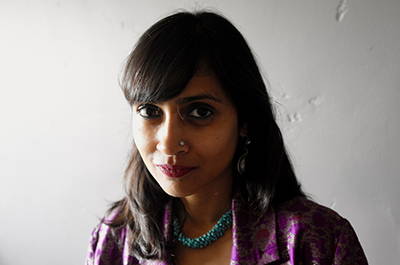 This talk asks how conceptualizing love as work can provide a fresh perspective on scholarly concerns about the politics of love. It addresses this question through an ethnographic exploration of a right-wing cow-protection movement in the Indian Himalayas. Govindrajan traces how the different labors involved in loving cows produce a varying set of relationships and obligations that crucially shape the politics and ethics of love.
About Radhika Govindrajan
Radhika Govindrajan is a cultural anthropologist and associate professor at the University of Washington. Govindrajan works across the fields of multispecies ethnography, environmental anthropology, the anthropology of religion, South Asian Studies, and political anthropology.
Her research is motivated by a longstanding interest in understanding how human relationships with nonhumans in South Asia are variously drawn into and shape broader issues of cultural, political, and social relevance: religious nationalism; elite projects of environmental conservation and animal rights; everyday ethical action in a time of environmental decline; and people's struggle for social and political justice in the face of caste discrimination, patriarchal domination, and state violence and neglect.