All members of the campus community are welcome to attend these events. You can add all events to your personal calendar by clicking the "Subscribe" button below this calendar. To add an individual event to your calendar, click an event title and the "read more" link, and then click the "Add to Calendar" button.
Apr
20
Tue
Science and Technology in the Hispanic World: Facing the Environmental Mission – Small Farmers in Nicaragua and the Agro-Ecological Challenges of the Neoliberal Food Regime
Apr 20 @ 12:00 pm – 1:00 pm
Presented by Birgit Muller (PhD Cambridge 1986), research director at the IIAC/LAIOS, CNRS, and professor at the EHESS in Paris.
The efforts of small development NGOs to introduce agro-ecology in remote and mountainous regions of Nicaragua categorized as fragile and barely fit for agriculture, create structures of surveillance and control that challenge the ideal of peasant autonomy. I will examine the national and international compensation schemes that influence these practices and create chains of governance on a global scale.
Apr
21
Wed
CHE Environmental Colloquium: Radhika Govindrajan – Labors of Love: The Ethics and Politics of Attachment in Central Himalayan Cow-Protection Politics
Apr 21 @ 12:00 pm – 1:00 pm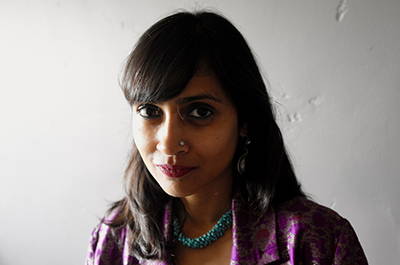 This talk asks how conceptualizing love as work can provide a fresh perspective on scholarly concerns about the politics of love. It addresses this question through an ethnographic exploration of a right-wing cow-protection movement in the Indian Himalayas. Govindrajan traces how the different labors involved in loving cows produce a varying set of relationships and obligations that crucially shape the politics and ethics of love.
About Radhika Govindrajan
Radhika Govindrajan is a cultural anthropologist and associate professor at the University of Washington. Govindrajan works across the fields of multispecies ethnography, environmental anthropology, the anthropology of religion, South Asian Studies, and political anthropology.
Her research is motivated by a longstanding interest in understanding how human relationships with nonhumans in South Asia are variously drawn into and shape broader issues of cultural, political, and social relevance: religious nationalism; elite projects of environmental conservation and animal rights; everyday ethical action in a time of environmental decline; and people's struggle for social and political justice in the face of caste discrimination, patriarchal domination, and state violence and neglect.