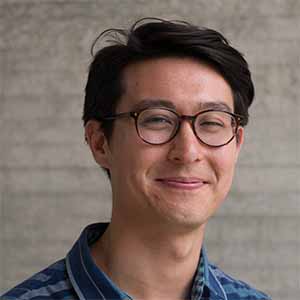 CHE Public Humanities Workshop with Aaron Fai
Presentation by Aaron Fai, assistant director of public humanities, UW-Madison Center for the Humanities. The Center for the Humanities promotes cross-disciplinary and collaborative public humanities work across and beyond the University of Wisconsin-Madison. The center supports traditional and new forms of inquiry in the humanities and engages the public through partnerships that broaden the ways knowledge circulates.
During this informal workshop, Fai will provide a forum to discuss public humanities and career diversity. He will provide an overview of our campus' public humanities programs and funding opportunities (e.g., Humanities Exchange, Public Humanities Fellowships), discuss strategies for preparing for the public job market, and will facilitate a workshop on envisioning your own community engaged project with an emphasis on what is possible during the pandemic. Students from all disciplines are welcome. If you have questions, please reach out to Aaron directly at fai@wisc.edu.
Those wishing to participate in the project design portion of the workshop are welcome to prepare the following information to discuss:
Previous job experiences, formal and informal
Professional skills you want to develop
Your embryo of an idea for a public-facing project with a community partner