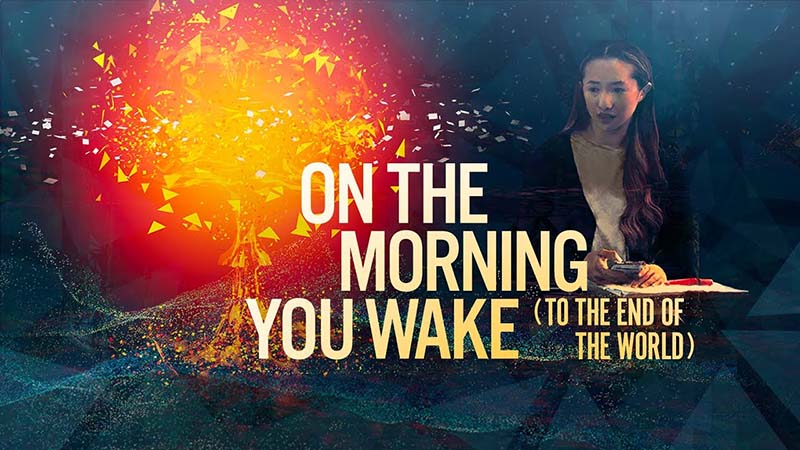 Virtual Reality Film Screening and Discussion: On the Morning You Wake (To the End of the World)
The Graduate Associate Organizing Committee at CHE is organizing a two-day screening of the virtual reality documentary On the Morning You Wake (To the End of the World), including a virtual panel featuring key members of the Games for Change Impact Campaign team.
The screening and talks will take place on Thursday, March 9, and Friday, March 10. VR film screenings will run from 11 a.m. to 4 p.m. on both days in Science Hall Room 280. Screenings are 20 minutes to view chapter 1 only, or 60 minutes for chapters 1-3.
On March 10 at 4 p.m., there will be a virtual discussion with Lovely Umayam, a writer and a nuclear nonproliferation expert. She is the founder of the Bombshelltoe Policy and Arts Collective, a creative organization pushing for an active exploration of arts, culture and history to promote nuclear nonproliferation, arms control and disarmament.
Register for the Zoom discussion
On the Morning You Wake (To the End of the World) recounts the events of January 13, 2018, when Hawaiʻi's Emergency Management Agency sent a statewide warning about an imminent ballistic missile attack, a warning that turned out, ultimately, to be a false alarm.
Developed by creative teams at Atlas V and Archer's Mark, organized by the nonprofit organization Games for Change, and featuring the spoken-word poetry of activist, artist, and Professor of Native Hawaiian politics Dr. Jamaica Heolimeleikalani Osorio, On the Morning You Wake immerses the viewer in the events of January 13, when over a million Hawaiians were forced to reckon with the existential threat posed by the destructive power of nuclear weapons.
On the Morning You Wake seeks to humanize and make immediate this vast, existential issue of global nuclear security, while updating and making relevant to a contemporary audience a threat many people mistake for a relic from the Cold War era.