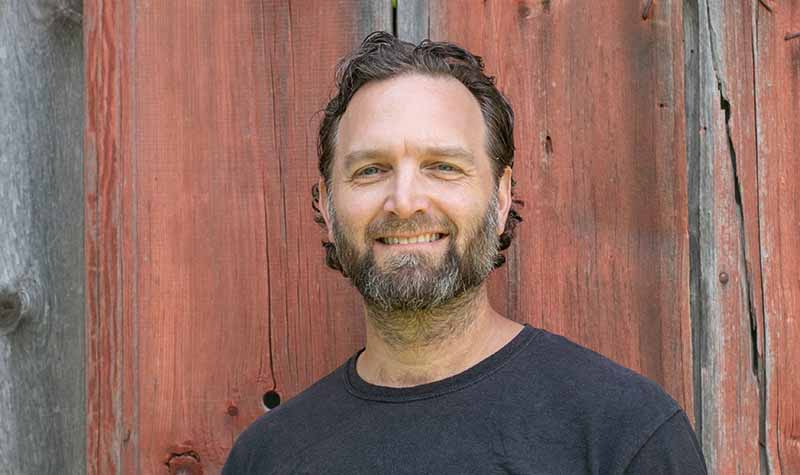 CHE Environmental Colloquium – Tory Tepp
The Alchemy of Dirt: Land Art and Agriculture as Social Practice
Tory Tepp's art is sited at the intersection of land art, agriculture, and eco-literacy. Working with soil as his primary medium, Tepp's systems-based process works to effect change, both personal and social, by re-forging intimate connections to the most basic natural elements and ecological systems. Through agricultural ritual, ecological poetics, and scientific theater, Tepp creates educational opportunities to connect communities to the land and to each other, hands getting dirty together.
About Tory Tepp
Tory Tepp received his BFA in painting from Parson's School of Design in New York City with a minor in non-traditional art histories. While at Parson's, Tory studied painting under Joan Snyder. In 2009, Tory earned his MFA in public practice as part of the inaugural class of Suzanne Lacy's Public Practice program at Otis College of Art and Design in Los Angeles. Here, his practice developed around the exploration and reestablishment of metaphysical connections between the social and environmental ecologies that shape urban communities.
After graduate school, Tory assumed the role of the driver of a vintage armored car for Mel Chin's Fundred Dollar Bill Project and proceeded on a 19,000-mile journey around the country representing the project. This led to the development of an itinerant art practice that kept him on the road, working from project to project, in New Orleans, Milwaukee, Los Angeles, Death Valley, Colorado, and the High Sierra Mountains. Today, Tory splits his time between ongoing agricultural projects in Sauk County, Wisconsin, with the Wormfarm Institute, and Tampa, Florida.